︎︎︎
🇺🇦



The Opera x Metamorphoses


/ gesamkunstwerk

est. Aug 2017

Sitka, Ak

Rocky Bostick,

creator

mother

&

artistic director

Something new. Our company began in the mountains of Alaska with the goal of bridging communities. Conceptually and in practice OxM is committed to diversity. We showcase stories and sounds that are traditionally underrepresented.

︎︎︎

Blog

Coming Soon



a New Installment of

The Opera + Metamorphoses

You on Election Nights "A Feature Length Photograph"

< Plug Plz >







photo by Rocky Bostick, Burlington, Vt 2020

....................................................

Apr 26 2018
Opera x Metamorphoses Preview 1: Byblis
from
Opera x Metamorphoses
on
Vimeo
.
Our first feature-length show,
The Opera x Metamorphoses
, was a devised theater piece performed at Yale University. For six months an intersectional team of students x queer professional dancers of colors from New Haven explored 4 lesser known tales from Ovid's Metamorphoses.
Ultimately this became an examination of relationships: desire x circumstance, spiritual x physical, god x mortal, sister x brother, dream x reality. Our inaugural production was made possible through the generosity of St. Paul UAME Church and the Yale Arts Discretionary Fund. Tickets to our show were free, and so they will forever be.
The New Haven production featured the talents of Luis Antonio / Alayna Bailey / Sharon Bailey / Luna Beller-Tadiar / Christina Bostick / Rocky Bostick / Lauren Chun / Emma Clarkson / Jake Colavolpe / Liam Cummins / Autumn Darby / Cyrus Duff / Joseph Eusebio / Andy Evren / Patricia Fa'asua / Anteo Fabris / Gillian Fu / Leonard Galmon / Maudie Lee Thomas / Tully Goldrick / Ann-Marie Gover / Antonio Harvey / Ayotunde Ifaturoti / Jack Lawrence / Adrian Lin / Francescka McKenzie / Kai-Lan Olson / Jaquana Ricks / Krista Smith / Seta Waniqolo / Cara Washington / Jayla Witherspoon / Becca Young / Mimi Zschack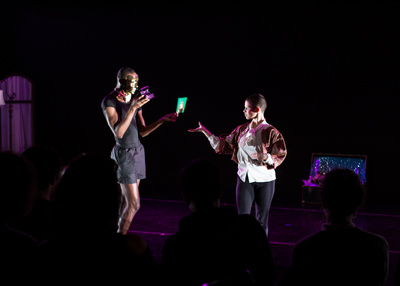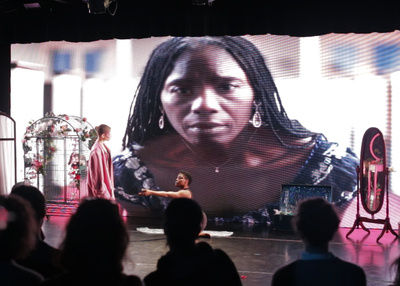 The Opera x Metamorphoses / New Haven, Ct / 101 minutes